Temporary & Long-term Toilet Hire in Sydney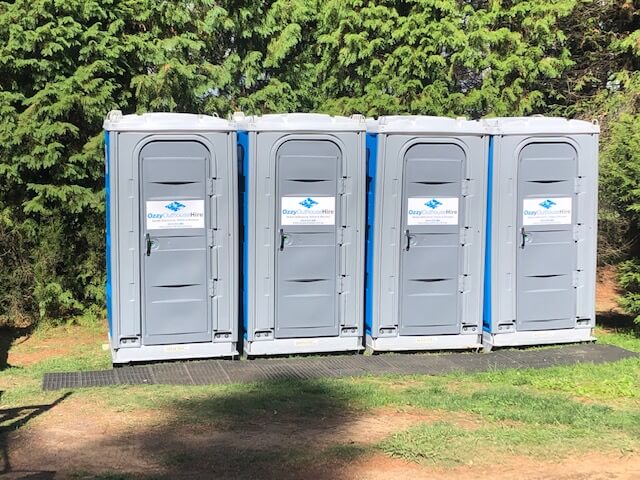 At Ozzy Outhouse Hire in Sydney, we understand how important it is to have toilets that are easily accessible, no matter where you are. But what if a toilet or bathroom is inaccessible for your family members, guests or employees? Well, with assistance from our team, we can help you to resolve the issue fast with our portable toilet and bathroom units.
With Ozzy Outhouse, you can easily have access to safe, hygienic and state-of-the-art portable toilet and bathroom units for anyone to use. With a wide range of portable products available for hire in Sydney, we have a rental unit to suit every occasion. From luxury events and parties, through to building sites, we've got you covered. Our team can offer temporary and long-term hire solutions depending on your needs. To find out more about our mobile toilet and bathroom units, get in touch with our experienced team today.


Portable Toilet & Bathroom Units That We Offer
Jacques
Renovator, Neutral Bay
I just want to note that the person from Ozzy Outhouse who both delivered and picked up the Shower Unit was terrific. He was very courteous and very patient in terms of doing some "extra work" to get the Shower Unit to fit into our garage(e.g dismantling the feet etc).
Lyndall
Renovator, Summer Hill
We have been very pleased with the Shower Unit and with your service. It has really helped to make our bathroom renovation much more pleasant.
Renee Schulze
Wentworth Falls, Blue Mountains
With all the family members home for the Christmas break, Ozzy Outhouse eliminated the long wait for use of the bathroom.
Elena Rosewood
Baulkham Hills
We had an outdoor wedding and Marquee reception and it was so much better to have than an ugly chemical toilet for our guests.


Hygienic and Presentable Portable Chemical Toilets in Sydney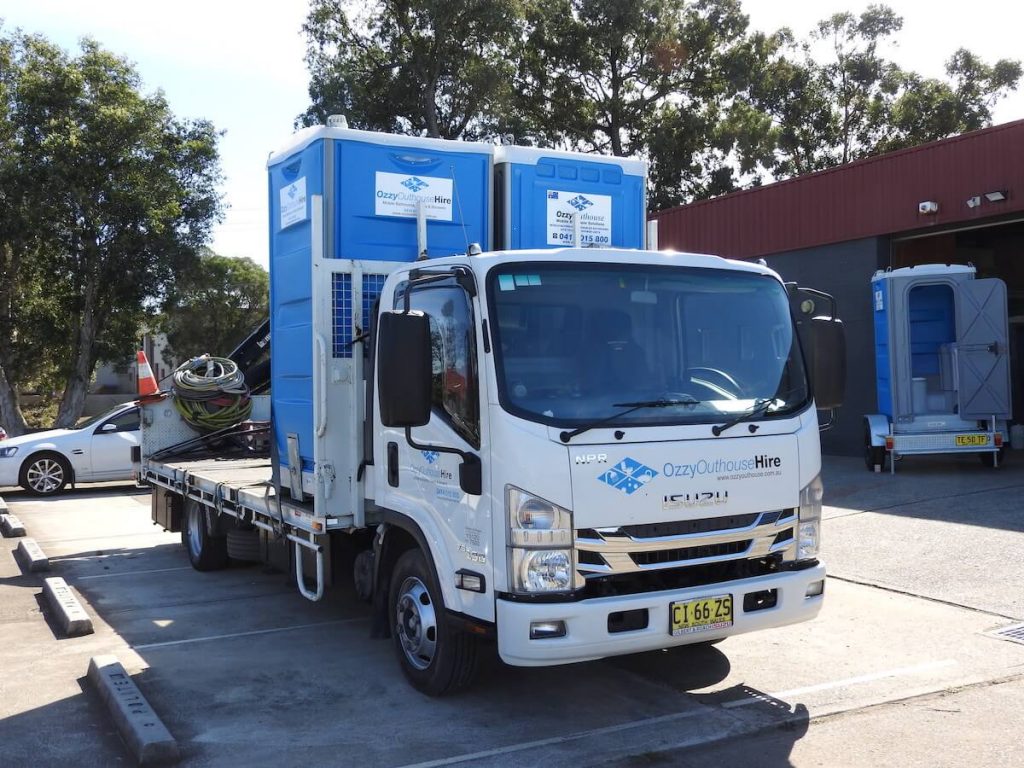 For sites that don't have access to a sewer point, we also offer chemical toilet hire. We've worked hard to ensure that our chemical toilets in Sydney don't create unwanted odours and are as hygienic and presentable as possible. They're even easy to use and clean and include a freshwater unit that can be used not only for flushing, but also for hand washing.
For all your temporary and long-term portable toilet rental needs, Ozzy Outhouse services areas within a 150km radius from Sydney CBD. This includes the Blue Mountains and the Central Coast. Our portable toilet and shower units for hire are ideal for any event, even luxury parties. You can ensure that your family members, guests and employees will spend their day in utmost convenience and comfort with our mobile bathroom hire.
To learn more about our mobile bathroom and toilet unit rentals in Sydney or to get a free quote, get in touch with our team today or call us on 0414 015 800 to find out more!